Again a fragment I am currently working on. It is basically just the root container with a few phrases. Listen an see how far this minimal arrangement can go ;-)
(Image: Made with MidJourney)
Not sure what this will eventually become. I think it's already nice as a demo that shows what a single "Texture" of a few measures is able to produce, even if you don't have any clue yet where the road is leading you.
Comments
Sun, 2023-11-12 - 23:02 Permalink
Here's how it was made.
The progression is from Example Harmony (Generated Progressions) with altered timing and different vertical scales.

This is the root container:
The piano is from library "Example Piano". I separated the melody (if you want to call it that) from the rest to put an echo on it.
NI Pharlight plays auto-chords (Harmony has all chords set to open voicing).
NI Straylight uses a hand drawn simple line.
Humming Bass is a Sprike preset.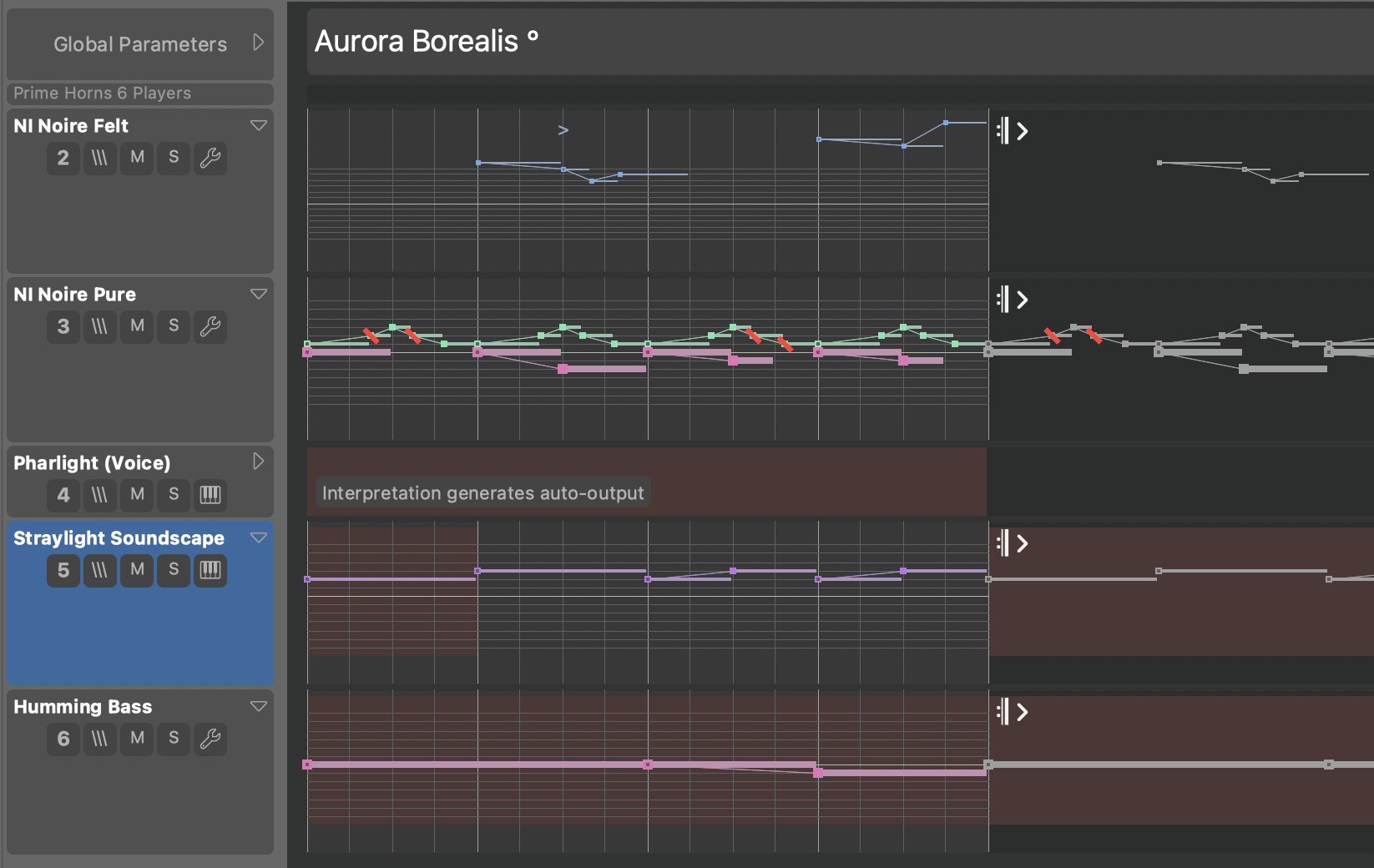 And these are the horns that set in a bit later (sound from VSL Prime Edition)

That's all. It took about an hour of experimenting.
Sun, 2023-11-12 - 23:16 Permalink
For only a few phrases to make an interesting interplay, always look at the loop lengths.
The loops of the horns in this arrangement are falling exactly in between the piano notes. Chance played also a role here. They happened to make great transitions between chords and the bass also happened to set in at the right time (a bit earlier, anticipating what will come).
This is not always under your control. It's often a happy accident. When these parts fell nicely into line I had the heureka moment: Wow, that's it.
Also note that the progression is 12 bars.