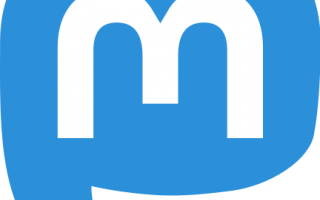 For various reasons, our presence on Twitter never gained much steam. To be honest, we neglegted that communication channel and it shows. Now that Twitter seems poised to descend into chaos, we've decided to switch to a different medium and start over.
Not every message justifies sending out a newsletter, so we believe there should be a medium for short messages and announcements that our users can follow and that we can use to stay up to date and connected with A.I. reseach and other trends.
The Mastodon network looks like a viable alternative. Although it is still in its infancy, it checks all the boxes we were looking for: A non-profit distributed network not controlled by any individual or company. Users can register an account with any instance (server) and still communicate with the entire global network. We decided to give it a try.
The network is in very high demand these days and is thus in urgent need of new instances. Many instances temporarily stopped accepting new accounts. We briefly considered running an instance ourselves to make it a home for music producers and composers around the world. However, as our resources are limited at this time, we created an account with masto.ai for now where you can follow us:
The account can later be moved to another instance, should that become necessary. It is still empty. As time allows, we will look for accounts to follow and make it more connected and informative. Everybody is welcome to join the network and follow us.