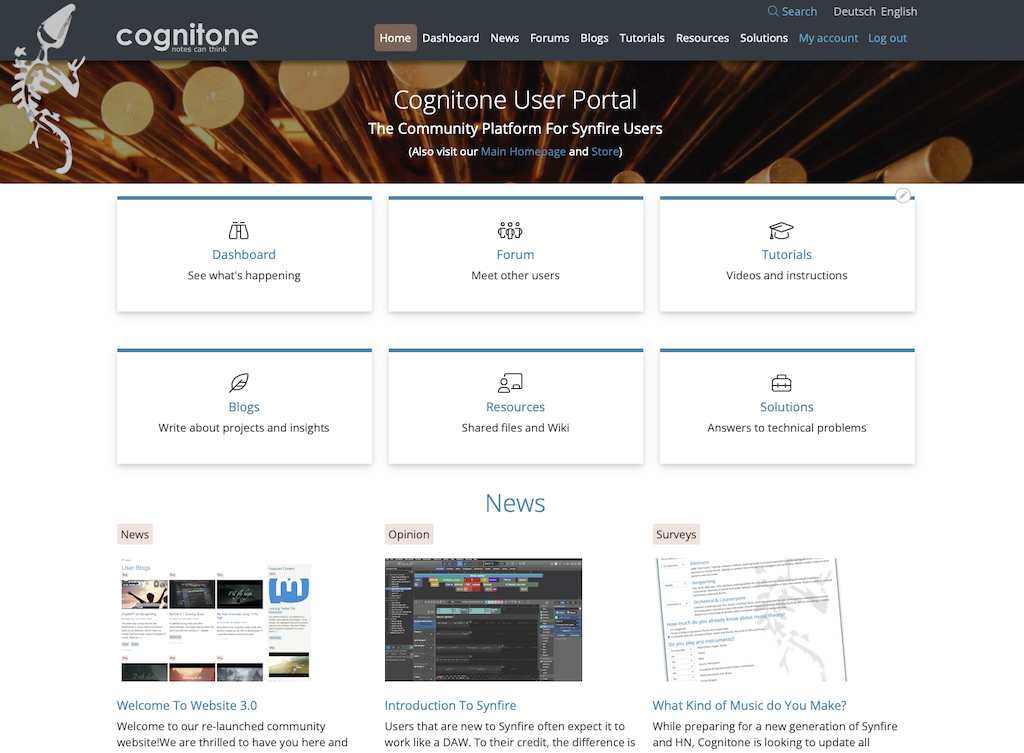 Welcome to our re-launched community website!
We are thrilled to have you here and excited to share with you the amazing features and updates we have in store. This place has been redesigned to foster a stronger sense of community among users, where posted music and shared wisdom get more long term attention. Whether you're a long-time member or a newcomer, we hope that you'll find the new platform engaging, informative, and easy to navigate. So sit back, explore, and get ready to connect with like-minded music explorers from around the world!
Ok, that first paragraph was coughed up by ChatGPT, as you may have noticed. I even used ChatGPT to help me understand core concepts and patterns of Drupal 10 more quickly because, you know, building websites is not what I want to spend too much time on. A consulting firm mumbled something about $100k and 6 months, so accomplishing this in two weeks in-house is a real win.
Speaking of A.I., this website will aggregate extensive publicly accessible knowledge about Synfire over time and the next iterations of A.I. models will suck it all up. Could become a boon for our users.
Soft Launch In Progress
Since a community platform is never really finished, we decided for a soft launch. Things will be a bit rough around the edges while we are tweaking and fixing them.
The search function is still very simple (but working).
There may be broken links in older posts. Links from external sites to the forum may have changed.
If you posted URLs to YouTube and SoundCloud, some of them may have become invisible (still there, just edit the post manually).
Email notifications may not yet work as expected.
Some content is not classified correctly (editor needs to sort that out). We have more content to be published later.
Menus, navigation and styling need more work.
Blogs
Some users have posted a lot of videos and SoundCloud links to the forum in the past. We converted many of them to the new Blog format where they will get more attention in the long term (feel free to unpublish, delete or edit them as you see fit).
If the new shiny Blogs section makes you feel encouraged to start your own blog, go ahead! We will soon publish a tutorial how to edit blog posts with teaser image, videos, attachments and tags.
If you wrote long or interesting forum topic that you want me to turn into a blog post for you - just let me know (email to support at cognitone com)! It's a button click and your post will be listed on your profile page.
I'm a bit in a hurry, so please bear with me, I will have to stop for now. Now that this beast is finally online, we will have ample opportunties to get into more detail soon and shape the future of this platform together. 
André